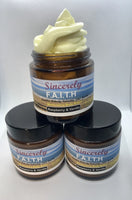 Body Butter
You will love our Body Butters. They are moisturizing and have a soft scent nothing too sweet or over powering. Use daily for the benefits below. A little goes a long way.
- Hydrates & Moisturizes your skin while improving elasticity.
-  Skin Rejuvenating
-  Treats blemishes and reduces skin inflammation.
-  Provides relief to itchy skin
-  Reduce Razor Irritation and Bumps.
-  If used early can help reduce stretch marks.
-  Provides a protective barrier over skin to hold in moisture.
Ingredients: Premium Butters, Natural Oils & Fragrance
shop now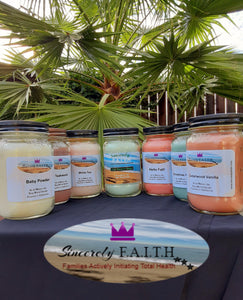 Candles
Soy and Soy Blend Candles.
SHOP NOW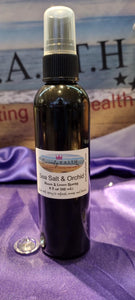 Room & Linen Spray

Our room and linen sprays can be used daily anywhere in your home or car that needs to be refreshed. Our sprays have a fine mist with a light fragrance that typically lasts longer when spraying on fabrics with a thicker weave.